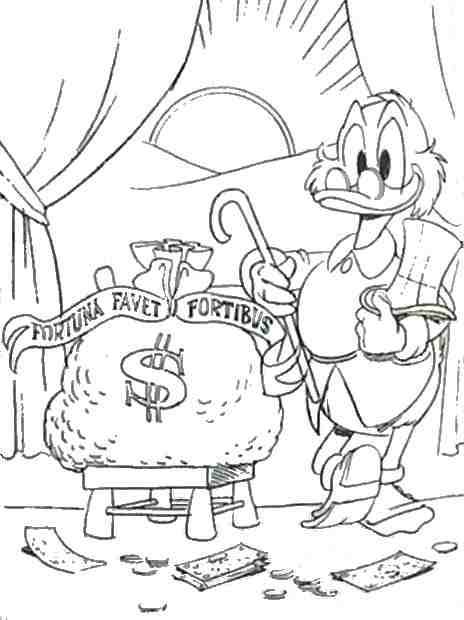 1961
A group at the Harvard Business School represented by Michael J. Cronin chose Scrooge McDuck as their mascot, and Barks made this drawing to hang in their meeting-room. The ribbon reads: Fortuna Favet Fortibus which means Fortune Favors the Bold.
In 1983 Barks used the motif in a painting titled Till Death Do Us Part, a painting which was on display over the casket at his memorial service in 2000.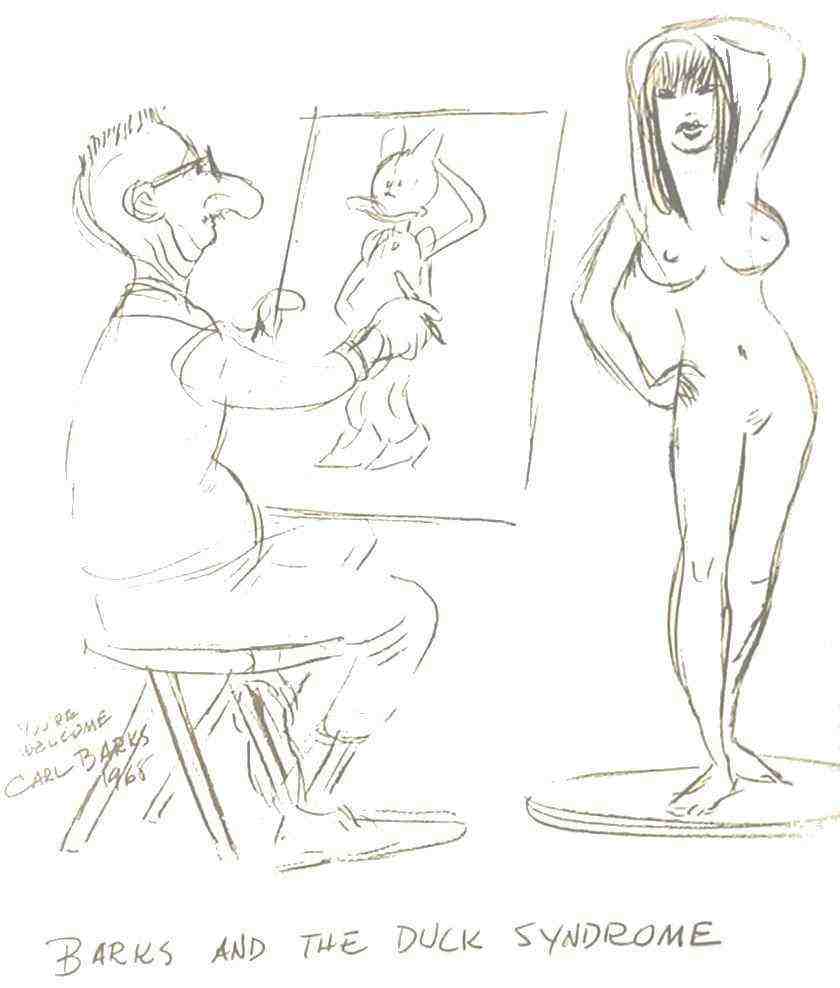 1965
Sketch made for the comic book fan magazine Funnyworld No. 10.
The text reads:
Barks and the duck Syndrome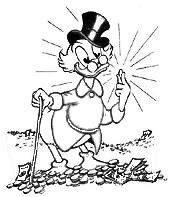 Mid 1960s
Barks made this drawing (observe Scrooge's heart-shaped eyes!) for The Society of The First Dime (consisting of a group of fans at the University of Wisconsin) and accompanied it with the following poem:
Ah, spring! Sweet days of love!
Sweet days when men should take the time
a money hill to climb,
and there renew their love affair
with their first dime!
Scrooge McDuck