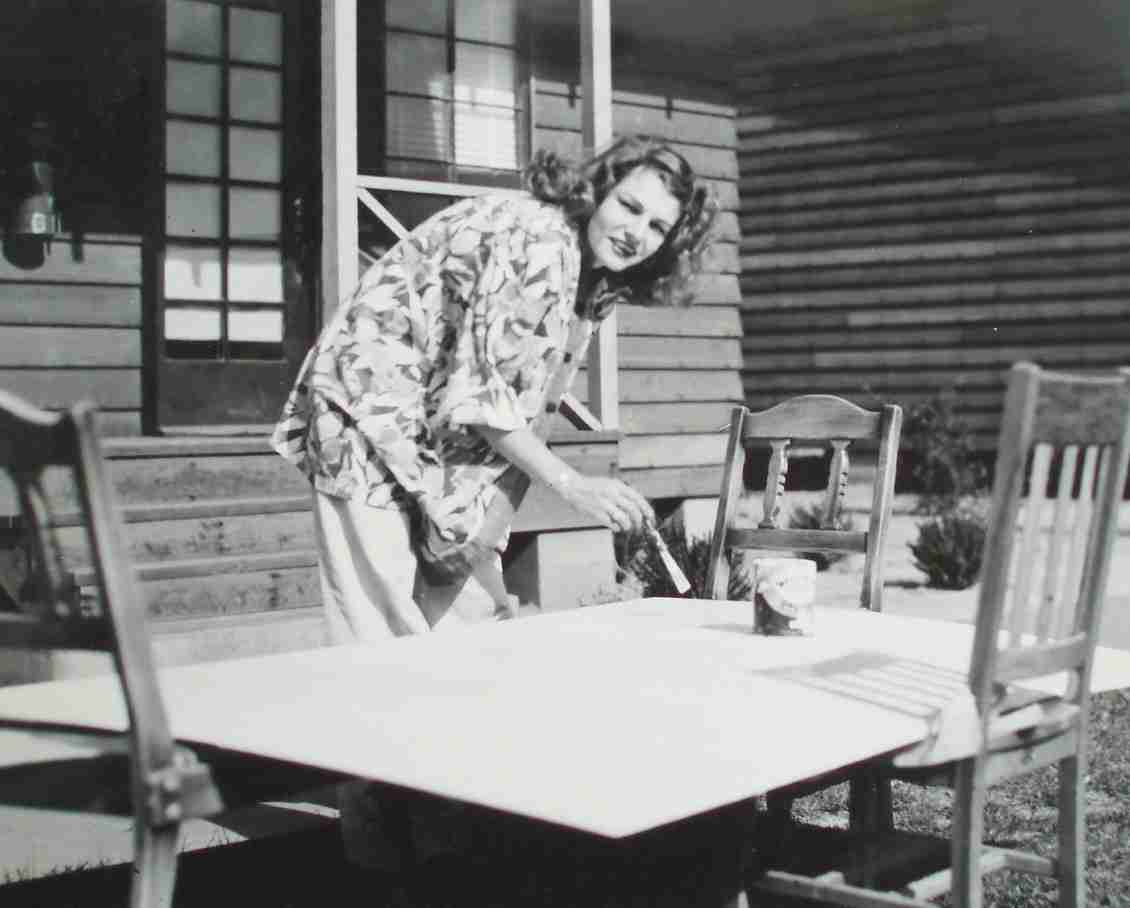 Hard at work in Hemet circa 1942
MOVING
The small family moved several times in Garé's first years. The reasons are uncertain, but might have something to do with father Frederick's job as an architect. It is certain, however, that the family moved from Hilo in the island of Hawaii (the biggest island in the Hawaiian Islands) to the capital city of Honolulu on the smaller island of Oahu (presumably in the early 1920s).
Then, in 1933, the family uprooted and moved from the islands to Long Beach, California, only to return to Honolulu in 1936, but Garé did not follow. Due to a scholarship she instead moved to Boston, Massachusetts, where she attended art school for the next years. For some unknown reason she decided to spend some of the winter 1936-37 in New England, though.
When Garé had graduated in June 1941 she returned to Honolulu to settle with her family. This was a half year before the Japanese attack on the American Pacific fleet at Pearl Harbor.
In 1942 Garé moved to the hamlet of Hemet, California, (only 300 inhabitants at the time), and it was here she met another Hemet resident, Carl Barks, whom she married 12 years later.